Where To Sell My Junk Car In Boynton Beach?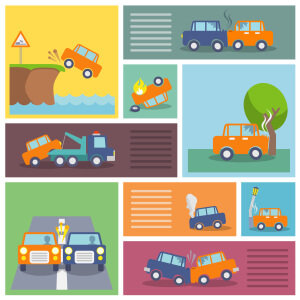 Is your car dead or dying? Some cars aren't worth trading in to a dealer to offset the cost of a new car. Sometimes you don't want to buy another car from a dealer. Maybe you already have another car and this car is just taking up space in your yard. No matter what your situation is, we can buy your junk car.
Don't just junk your car, let us buy it from you. You might be thinking of just putting an ad on the internet and letting someone come and take it off your hands, or maybe you think you might break the car down yourself and sell the parts and metal individually. Both of those are difficult. Instead, let us buy your junk car from you.
We buy junk cars in Boynton Beach, so we are right here and can help answer any questions you need. If you call us and tell us about your car, we can even give you an estimate of what we will pay you for your junk car, so you know in advance how much you're going to get. It doesn't get any easier than that.
If you want to get that junk car off your driveway, we can help you. Plus, we pay cash for junk cars. Think of it this way: instead of having that ugly car that might not even run any more sitting in your yard taking up space and annoying your neighbors, you could have cash in your hand today.
We buy junk cars without a title. No title, no problem. We will buy any junk car, no matter what the situation on the car is. There is no reason not to call us, because we buy junk cars for cash and we will buy your junk car, too. If you have questions about titles and what to do about your non-titled car, we can answer them. Just give us a call.
Is your car not working anymore? We can come get it from wherever you are in the Boynton Beach area. We are happy to tow your junk car to our facility and we will give you the cash at pick up so you never have to leave your home. It's important to understand, though, that we can pay better prices for running cars, so if you can drive it, you should.
No matter what kind of car or truck you have, if you want to get it off your hands, we can buy it from you. We will come to your house and pick up your non-running car. We will buy every junk car there is, even cars that don't have a title. Call us today to unload your junk car.