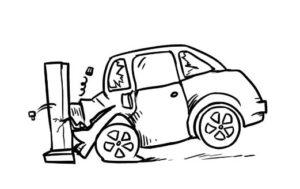 Get Cash For Your Junk Car In New Jersey
Did you have any junk car, van, truck or any other old clunker lying around in your driveway? Would you like to get rid of it and get paid for it? We offer cash for all of your old vehicles in Edison, New Jersey.
You can get cash today for your damaged car. The condition of your car doesn't matter.
About Us
We are based in New Jersey. We offer cash for your junk car of all types.
Give us a call today if you have:
Old trucks and cars lying around that are not in running condition.
Any truck or cars that are beyond repair due to being involved in an accident.
Any truck or car with water or fire damage.
Any other car that you want to get rid of.
We pay you cash for all kind of vehicles including minivans, sport utility vehicles, cars, vans and trucks. You do not need to pay for getting rid of your car or other type of vehicle.
You do not need to find out a specialist for salvaging the vehicle. We take care of everything and we pay you in cash for your vehicle.
The location of your car does not matter.
Call Us to Sell Your Junk Car in New Jersey.
You just need to give us a call and our team will pick up the vehicle from anywhere in New Jersey. It may be at your workplace, at your home or at any other location. Also, our team is capable of collecting the vehicle from the highway in case it has broken down there.
How It Works
Many people wonder how we are able to offer cash for old vehicles or junk cars. The process is extremely simple. Here is a simple overview of how we are able to offer you cash for vehicles of all models, makes and conditions.
1. You want to get rid of that unsightly truck or car lying around in your driveway or on other part of your property. Maybe the neighbors complain a lot or you just want to have some space.
2. Give us a call at the numbers mentioned below and ask about our cash for cars program. You may also use our website to get a quote for your vehicle.
3. You will be asked to provide us with some basic information about your vehicle. Our friendly team members will make you an offer based on the description of the vehicle.
4. Once you agree, our team will arrange a location and time for removing the car. It is important to keep in mind that we can remove car from anywhere in New Jersey. Also, we offer 24 hour or same-day pickup service in some cases. Do not forget to give us a call.
5. One of the team members will arrive at the location of the vehicle to collect the car at the predetermined time. You will be paid cash for your vehicle and you will also be provided with a receipt for record purpose.
6. Our friendly auto technicians will tow the old vehicle to our junkyard facility where a team of professionals will evaluate this vehicle. This team will remove any useful auto parts that are still in good condition. The auto parts are offered for resale to others who are looking for parts from used cars. We also offer some of the cars as fixer-uppers.
7. After removing the useful part from the vehicle, the remaining body is sold for recycling as scrap metal.
Our auto recycling program is a win-win for everyone involved. It allows vehicle owners to get rid of their old car and get paid. It also allows others who are looking for auto parts in good condition to get these parts at a discounted rate. It is also environmentally friendly as the metal is recycled and reused.
Do not make the mistake of paying someone to remove your old vehicle.
We buy junk cars for cash. Our services are completely free for the vehicle owner and we give you cash for your vehicle. So, you should not pay anyone to get rid of your vehicles that do not run. You do not need to spend a single cent of your own to remove your old car.
How Much Is Your Car Worth?
Do you want to know how much cash you can get paid for your old truck, car, SUV went? Just give us a call and our team will offer you a quote for your old car.
You will need to provide some general information to our car recycling experts. You will need to tell us about the model, make, year, general condition, any damages, other problems as well as general information on missing components or parts.
Our team will give you a quote based on the information provided by you. You may also get an online quote by filling up the request form on our website. Just provide all the information asked for in the form and we will offer you an instant quote for your old SUV, van or truck.
What If I Do Not Have the Title or Keys?
We understand that some people do not have the title lying around for their old vehicles. However, you do not need to worry if you do not have the title. You can still get cash for your old car but it needs to meet certain criteria including:
You are the owner of the vehicle.
Your name is there on the registration.
The vehicle is at least 10 years old.
This is all that is needed for getting cash for your old car if you do not have the title or the keys of the car. Also keep in mind that we pay cash for old vans, minivans, sport utility vehicles and trucks.
We do not need the vehicle keys as the vehicle is going to be towed away and it will be sold for spare parts and scrap metal. Having keys is helpful but these are not necessary for our purpose.
Check Your Vehicle before It Is Removed
It is important that you thoroughly check the vehicle from inside before our team members remove it from your property. We will also ask you to get rid of the license plates as you need to return the license plates to the Department of Motor Vehicles.
Also, do not forget to cancel the insurance policy by calling up your insurance company.
We will also pay you cash for your old car if you are not the owner of the vehicle. However, in such cases you will need to provide the title signed over by the legal owner of the vehicle to you.
There are cases where old cars lie abandoned on property of other people. If that is the case, you will need to get in touch with the local police department as special paper work is needed to get rid of such old vehicles. Once the paperwork has been completed we will pay you cash for removing junk car from your property.
You do not need to keep looking at that old clunker lying in your driveway. Just give us a call and get cash for your old trucks, cars and other clunker.
We pay cash for old vehicles to nonprofit organizations, commercial establishments as well as private citizens.
Sell your old car to us. It is much better than getting rid of the auto parts in your vehicle by selling them on Craigslist.
If you sell online on your own, it is going to take you a number of months or maybe years to find buyers for all the auto parts in your vehicle. You will also need to remove the auto parts on your own, clean them and ship them to the buyers.
Get rid of that liability on your property.
We pay cash for old cars in New Jersey and surrounding areas.
Just fill up the online form and get an instant quote for you old clunker.
We Proudly Serve:
Avenel
Carteret
Colonia
Cranbury
Dayton
Dunellen
East Brunswick
Edison
Fords
Helmetta
Highland Park
Iselin
Keasbey
Kendall Park
Metuchen
Middlesex
Milltown
Monmouth Junction
Monroe Township
New Brunswick
North Brunswick
Old Bridge
Parlin
Perth Amboy
Piscataway
Plainsboro
Port Reading
Sayreville
Sewaren
South Amboy
South Plainfield
South River
Spotswood
Woodbridge
Excellent service, very fast and helpful. Thank you so much Orlando
John M.
Excellent customer service.
Knows what they are talking about
Great and fast services
Thank you so much !
Will U.
Thank you for junking my car and paid me cash, your company is very professional!!! I'm very happy with your service.
Wendy D.
The part I needed wasn't something most people carried and they did there best to point me in the right direction. Something most others didn't and wouldn't do… would Def call again…. thanks AD
Michael V.